Kyle Shewfelt Gymnastics
Are you doing your clients any favors with your registration system?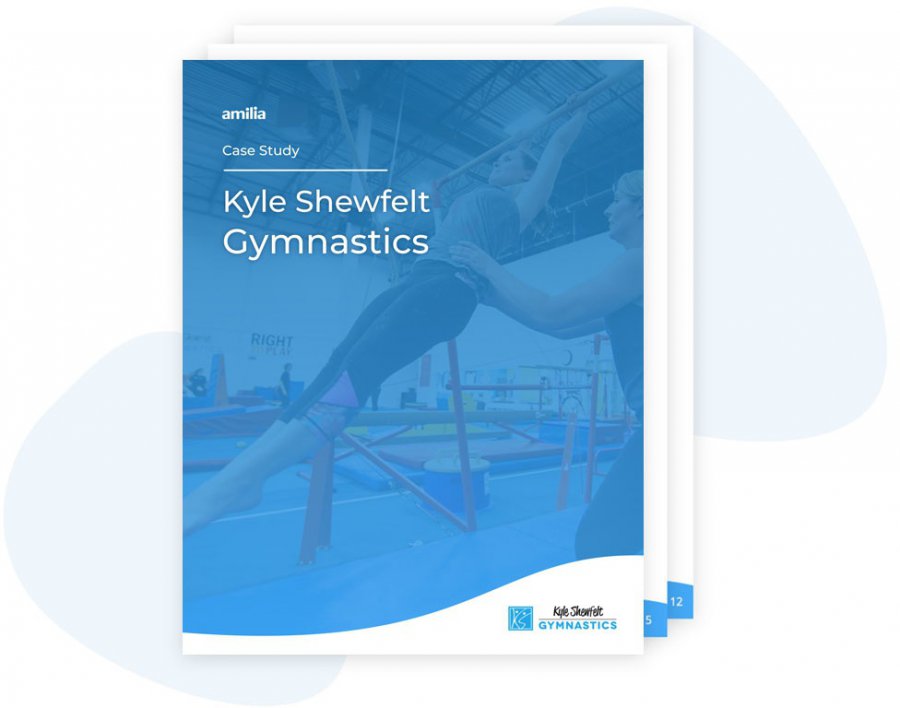 The tools you use, especially the client facing ones, are an extension of your business, so it's important that they reflect your values and goals. Download this case study and learn:
The challenges this gym faced;
The reasons why they chose Amilia; and
Some of the features the KSG team couldn't live without.
THE STORY
Kyle Shewfelt Gymnastics is one of the most cutting-edge gyms around (it doesn't hurt that the founder is an Olympic champion). Their fundamental focus has been recreational gymnastics as Kyle believes that while the high-performance sport is glamorous, participation simply for the love of the sport has the most impact.
Kyle had three primary goals when starting his business:
Provide a learning experience: Every child, parent and staff member
should leave the gym having learned something.
Have fun: Time spent at the gym should be the best part of everyone's
day. This includes the athletes, coaches, parents and support staff.
Make smart business decisions: While the gym is built on a passion for the
sport, Kyle still wanted to run a successful business and please his stakeholders.
THE CHALLENGE
Kyle knew from the get-go that online registration was a must and never considered pen & paper as an option for his business. He was starting a cutting edge and innovative business and doing his registrations manually simply did not fit the bill.
Kyle started out by choosing the software his provincial federation was using for its memberships. Unfortunately, this solution wasn't cutting it. Clients weren't able to update their information or able to find classes and were constantly complaining about glitches and lack of usability... Read More.
"I look at the numbers before I leave, come back the next morning and there's been 100 registrations without anyone on staff having to be there!"
Owner, Kyle Shewfelt Gymnastics
Start a conversation with the Amilia team