Reach Your Social Equity Objectives with Tech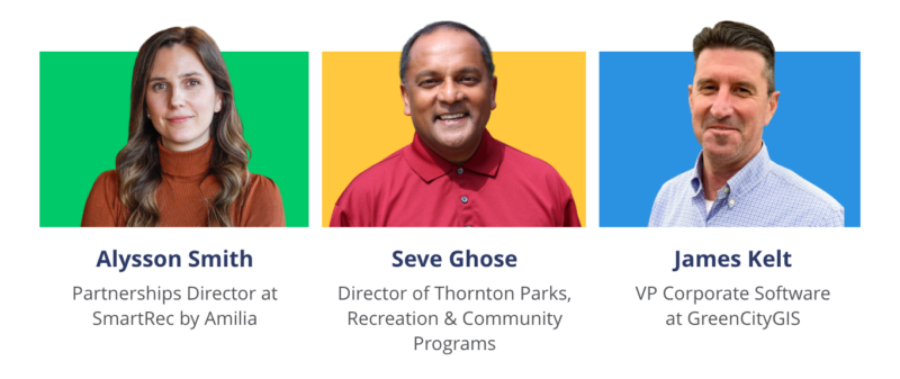 Best practices for achieving your social equity objectives using an arsenal of technology.
Seve Ghose, Director of Thornton Parks, Recreation & Community Programs, James Kelt, VP Corporate Software at GreenCityGIS & Jonathan Welker, Senior Enterprise Solutions Analyst at GreenCityGIS, review real-life scenarios in which Cost Recovery & GIS are leveraged to bring clarity to community needs. Discussion moderated by Alysson Smith, Director of Partnerships at SmartRec.

Getting the full picture of your community segments using technology.
Strengthening your social equity efforts & identifying key resident offerings.
Interpreting your data into actionable next steps for your agency.
Unifying your tech ecosystem to save agency resources and glean end-to-end insights.
Your (free!) webinar recording is right here